Poetry - Music, Workshops, Visual Media, Performance Art
Featuring work by local actors giving voice to the real stories of two undocumented immigrants living in Coffey Part at the time of the Tubbs fire
Featuring SRJC Second Chance Club members
Presented by SRJC Alumni
Tubbs Fire Recovery Oral Histories of Our Undocumented Community:
Local actors will be giving voice to the real stories of two undocumented immigrants living in Coffey Park at the time of the Tubbs fire, and how they experienced the recovery. The script is verbatim oral historical testimony as recorded by The Response Podcast team. Theri stories highlight central struggles of the immigrant community and how the work together to overcome prejudice and disaster.
The Response is a new podcast documentary series exploring the remarkable communities that arise in the aftermath of natural disasters. Spanning the globe, each episode takes a deep dive into a unique location to uncover the remarkable stories that are hidden just beneath the surface of extraordinary events.
Second Chance Club participation:
Visual and written art will be displayed in the lobby by memebres of the SRJC Second Chance club. 
Second Chance is both a student club and a student Services Program that provides support and resources for formerly incarcerated students. Regardless of how long you were inside, or where you have been in the justice system (prison, jail, juvenile hall, etc.), you will find a home on campus and a place of belonging in Second Chance.
A Night of Experience and Truth:
Cross-Community Dialogue through Art
Hosted by NPR award-winning Performer of the Year' Jamie DeWolf
SPRECKELS PERFORMING ARTS CENTER MARCH 23, 2019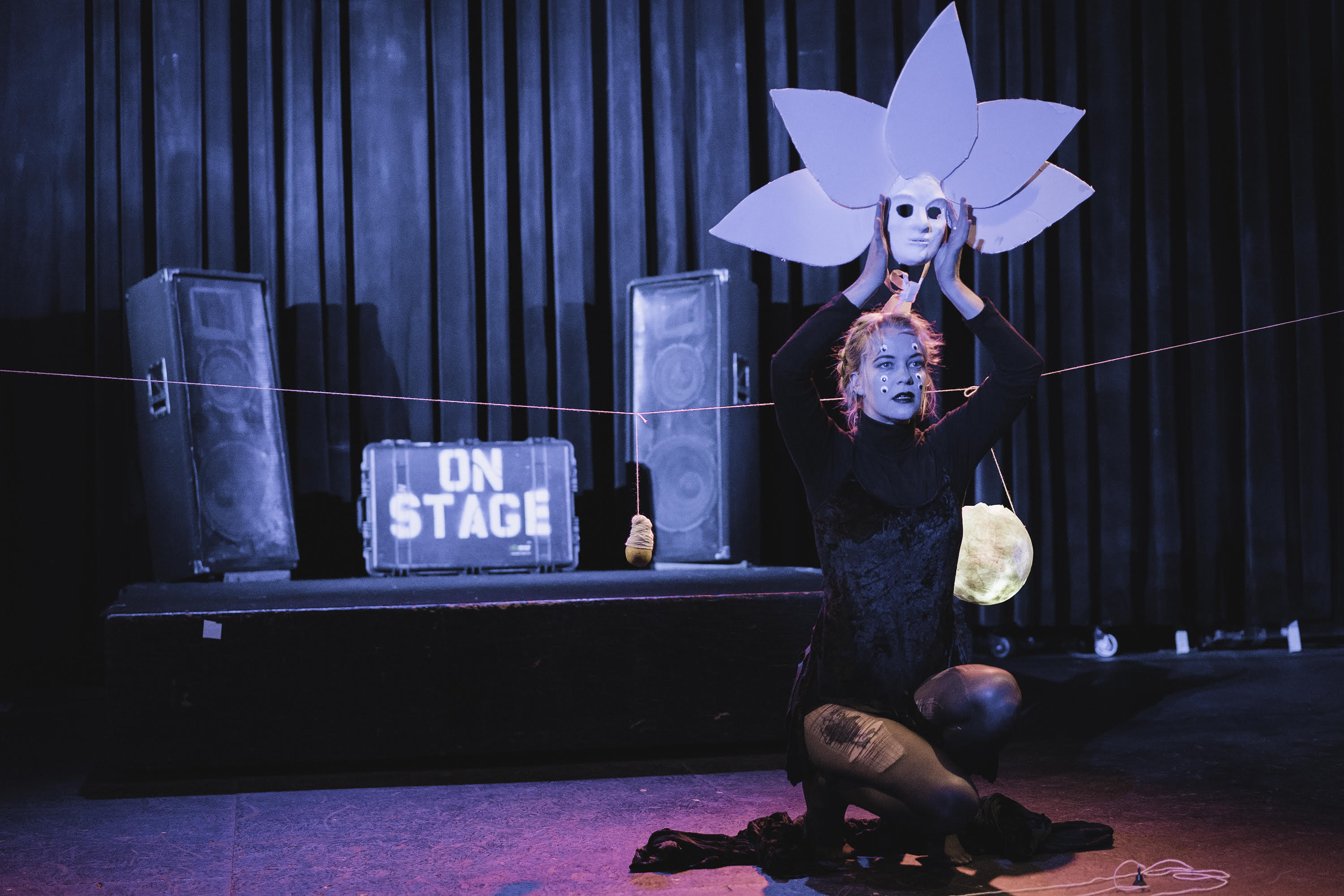 Quenby Dolgushkin
About Them:
The ReVerberation festival is a showcase of original work speaking of personal experience. Artists will share their diverse perspectives through their art. Audience members will see a range of what life is like for people in different circumstances as they triumph in persisting and thriving in the face of adversity.
Event Day Schedule:
5:00 -  Music by Rob Reich and Co, Displayed Art, Interactive History Museums
5:10 - 5:55 - Poetry Writing Workshop by Fire Circle Theater
5:15 - 6:00 - Comic Drawing Workshop and Demo by Tom Beland
5:45 - 6:40 - Open-mic performing artists in lobby
7:00 - 8:30 - Main Stage Performance
ADVISORY: The themes and language of the performances may be uncomfortable for some. The minimum age for performers is 16. Parents, please contact us if you have questions about whether this show is appropriate for your child. general@firecircletheather.org
FEATURED IN THE SONOMA MAGAZINE: https://www.sonomamag.com/local-theater-company-launches-new-arts-festival-this-weekend/