Dream Center Staff
Coordinator, Dream Centers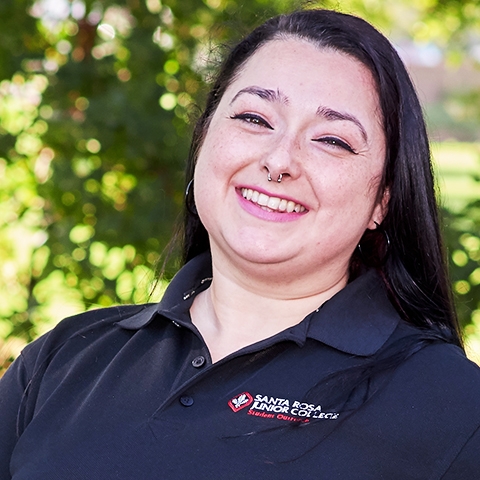 Eva Barragan
Coordinator, Dream Centers - Bilingual/Spanish
Plover Hall | Room 539
Eva attended Sonoma State University right after high school, earning a Bachelor's Degree in Biology. While attending Sonoma State she worked for Admissions and Records as a student employee and eventually joined the full-time staff. After working for SSU's Admissions and Records Department for 9 years, she then transferred to their Financial Aid Office. In 2015 Eva joined the Admissions and Records Office at Santa Rosa Junior College. Eva's focus in Admissions and Records was community outreach and facilitating high school workshops which made her a perfect fit for the Student Outreach team where she shared her talents from October 2017 to December 2019. Eva's years of experience working with undocumented students in A&R, Financial Aid, and Student Outreach at SSU and SRJC has given her the foundation for providing direct support to undocumented students in her new role. Her dedication to working with students and helping to make their lives better is just the start of what she will advocate for and provide to the undocumented community. 
Education:
Bachelor of Science Degree | Sonoma State University
Supporting Staff
Petaluma Campus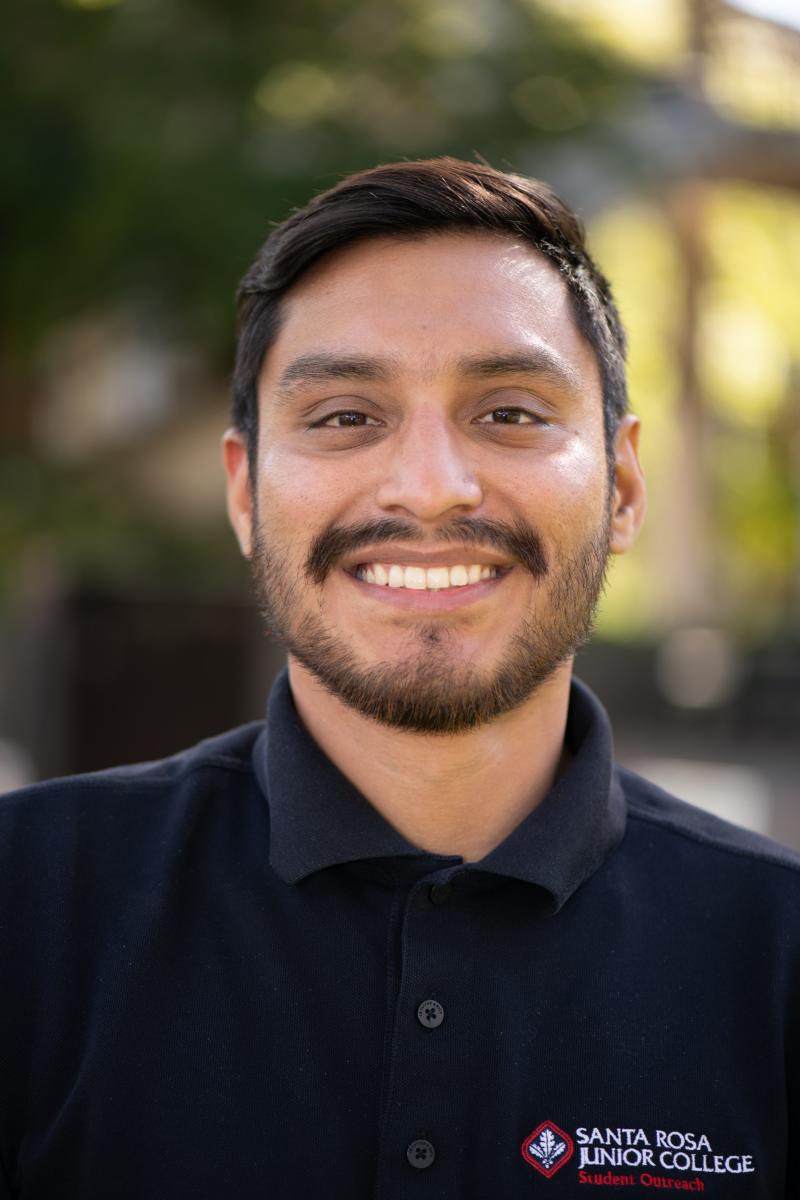 Elias Carreño
Coordinator, Student Outreach - Bilingual/Spanish
707.778.4194
ecarreno@santarosa.edu
Elias graduated from Sonoma State University with a B.S. in Applied Mathematics and a minor in Chicano Latino Studies. He was born, raised and educated in Sonoma County and is grateful to have the opportunity to work at the Santa Rosa Junior College as an Outreach Coordinator; supporting high school students as they get ready to make their transition to college. In May 2017, Elias received a Service Award from Student Affairs & the Associated Students for Outstanding Contributions to SRJC Student Life Programs by a Classified Staff Member in recognition of his work as an Advisor to the Student Advocacy club. Elias joined the Schools Relations and Outreach Team in December 2015, and is a founding member of the Student Outreach team. In his free time, Elias enjoys being in nature during hikes, runs, or mountain biking. Today, Elias also provides services at SRJC Petaluma's Dream Center throughout the week.