In-person appointments are now available Tuesday and Thursday, 9 am - 5 pm. To schedule an appointment call/text (707) 838-8383 or email bibarra@santarosa.edu. 
For alternative means of service, or to connect remotely, please visit our Online Services page.

Providing Free Immigration Services, Advocacy, and Community Education
Free services for students who are enrolled at SRJC regardless they are in non-credit classes (ELS/GED) or even in high school and for SRJC Staff and Faculty!
¡Servicios gratuitos para los estudiantes que están inscritos en el SRJC ya sea tomando clases de no crédito (0 unidades, ESL/GED) o aun estén en la preparatoria y para los empleados y facultad de SRJC!
We can help you with:
DACA – Deferred Action for Childhood Arrivals (Initial and renewal)
Advance Parole/Travel Document
Family Petitions
Consular Process
U Visas
VAWA – Violence Against Women Act
Adjustment Of Status
SIJS – Special Immigrant Juvenile Status
Work Permit Renewals
Green Card Renewals
Removal of Permanent Resident Conditions
Naturalization
Certificate of Citizenship
TPS
I-601A, Provisional Unlawful Presence Waivers
I-601, Waiver of Grounds of Inadmissibility
Parole-in-Place
To make an appointment with VIDAS please email Barbara Ibarra, bibarra@santarosa.edu, or call or text 707.838.8383. Since we are working remotely through May 2022, VIDAS will not be able to answer the phone, but please leave a voice message, your name, and phone number. They will call you back once they receive your message.
Follow VIDAS on Instagram!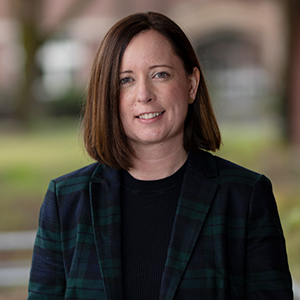 JULIE CYPHERS, ATTORNEY AND AFFIRMATIVE RELIEF LEGAL DIRECTOR
Ph: 707.838.8383
Julie has practiced immigration law since 2008, specializing in affirmative cases including immigrant petitions, consular processing, waivers of inadmissibility, adjustment of status, VAWA, U Visas, DACA, naturalization, and citizenship. Ms. Cyphers earned a Bachelor of Arts in Asian Studies with Honors from CSU, Chico in 1998. She was a research assistant at the Center for Gender and Refugee Studies at UC Hastings School of Law in 2002, and earned a Certificate in Legal Studies from Durham University in England in 2003. She graduated from Empire College of Law in December 2007 with a Juris Doctorate. Ms. Cyphers founded the Immigration Law Clinic at Empire College of Law in 2009. She is a member of the American Immigration Lawyers Association and Sonoma County Bar Association. She speaks Spanish and Mandarin.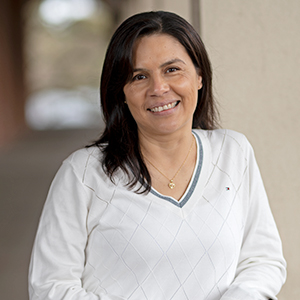 BARBARA IBARRA, DIRECTOR OF OPERATIONS AT THE DREAM CENTER AND LEGAL ASSISTANT
Ph: 707.838.8383
Barbara graduated from Sonoma State University in May 1999. Although born in the United States, she was raised in Jalisco, Mexico where she still has strong ties. She is fluent in English and Spanish. In 2001, Barbara began working in the area of immigration and has worked with nationals from Argentina, Brazil, Canada, Ecuador, Egypt, El Salvador, France, Guatemala, Haiti, Honduras, India, Iran, Israel, Jamaica, Japan, Madagascar, Mexico, Nepal, Nicaragua, Peru, the Philippines, Russia, Spain, Venezuela and Vietnam. Barbara has over 20 years of experience working with affirmative cases such as: family petitions, consular processing, adjustment of status, U visas, V visas, DACA, SIJS, VAWA, waivers of inadmissibility, naturalization, parole in place, advance parole, and fiancé visas. Barbara joined VIDAS in April of 2019 as legal assistant and in the Spring of 2020, she become the Director of Operations at the DREAM Center Office at the Santa Rosa Junior College. Barbara is extremely happy to provide free immigration services to the SRJC community.