Health is a human right
"Everyone has the right to a standard of living adequate for the health and well-being of himself [herself] and of his [her] family, including food, clothing, housing and medical care and necessary social services."
- Universal Declaration of Human Rights (1948), United Nations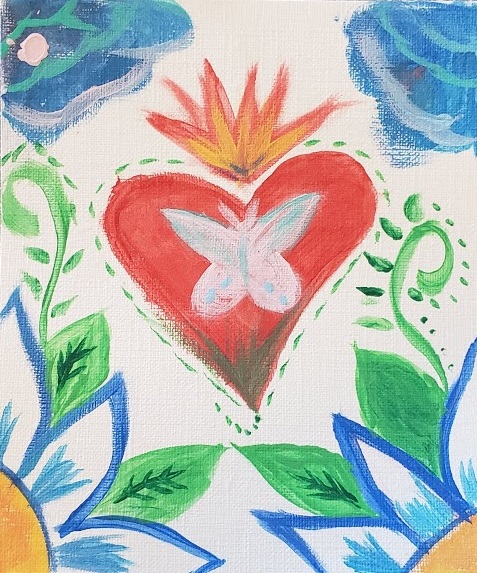 It is vital for undocumented student, mixed status families, and other immigrant students to pay attention to their mental and physical health. 
---
MENTAL HEALTH
"Student Psychological Services (SPS) is a program designed to serve SRJC students who are experiencing stress or other emotional difficulties." 
Toolkit: Mental Health & Self Care
"Designed to alleviate stress and anxiety of folks, keep our families secure, and give the reader tools to incorporate stress reducing activities within their daily lives."
Guide: Mental Health in the Post-DACA Era
"Developed by the National Latina/o Psychological Association and United We Dream to guide immigrant youth on how to take care of their mental health post-DACA."
Humanidad: Therapy and Education Services
"Humanidad Therapy & Education Services (HTES) is a multicultural community mental health agency and Marriage and Family Therapist training program. HTES offers low-fee, psychological services in Sonoma County. As a therapist mentorship program, our focus is on nurturing culturally aware, qualified therapists to serve diverse populations." Humanidad is one of our partners through the Secure Families Collaborative partnership. 
---
Physical hEALTH
"Path to health aims to provide  preventative health care services to eligible undocumented residents of cretain counties in California in order to foster a healthier community."
You need the following three criteria to qualify:
Be between the ages of 21-64 years old
Live in a participating county; such as Marin, Napa, and Sonoma counties.
Be already enrolled in Medi-Cal (restricted scope, emergency services only)
"Immigrants who are not lawfully oresent do not qualify for a health plan through Covered California; however, they may qualify for coverage through Medi-Cal up to the age of 19 or for pregnancy coverage. Immigrants who are not lawfully present can also buy private health insurance on their own outside of Covered California. Additionally, some counties offer other health care options for immigrants who are not lawfully present"
---
Other Health Resources
"In an era of budget cuts at the local, state, and federal levels, protecting our societal safety net and ensuring affordable access to quality health care for everyone is more critical now than ever before. NILC works to prevent immigrant families from being excluded from vital health care and safety-net programs, promotes policies that enhance fundamental safety-net protections for all those living in the United States." - National Immigration Law Center