(Informacion en espanol abajo)
This is the 4th annual Fulfilling the Dream conference. This conference is aimed at supporting undocumented high school students with resources, knowledge and advocacy. Undocu- high school students, parents & allies welcome. The full-day conference will be filled with:
-Keynote: Dr. Alberto Ledesma, author of Diary of a Reluctant Dreamer. First 500 students who register will receive his book for FREE!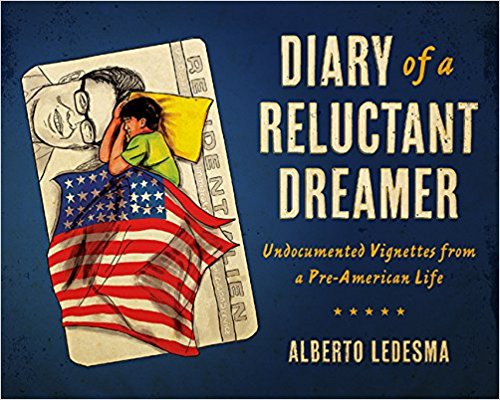 Also:
-Workshops
-Free Lunch
-Raffle
We will have information regarding:
*Applying to college and universities as an undocumented student,
*Paying for college;
*How to plan for College
*What is AB-540, DACA (and how to apply)?
*How to better support your undocu-child
*How to start your own business.
*and much more
------
El 4 anual Logrando el Sueno, Conferencia para alumos indocumentados. Esta conferencia es para apoyar a alumnos indocumentados de la preparatoria con recursos, guías, e información. Alumnos indocumentados, padres, y demás son bienvenidos. La conferencia incluyera:
Conferencista/ Orador principal: Dr. Alberto Ledesma, autor de Diary of a Reluctant Dreamer. Los primeros 500 alumnos que se registren recibirán el libro gratuitamente!
También incluyéremos:
-talleres
-desayuno y almuerzo gratis
-sorteo
Tendremos información sobre:
-aplicando a colegios e universidades siendo indocumentado
-como puedes recibir ayuda financiera para pagar tus estudios
-como pagar tus estudios
-que es AB-540; DACA, y como puedes aplicar
-Como mejor apoyar a tu hijx indocumentado
-Que pasa después del colegio
-como empezar tu propio negocio
-Salud y bienestar mental
-Mucho mas!
Event information and registration: CLICK HERE