Important Notice
Currently, only individuals already benefiting from DACA have the ability to renew their application. You can use this DACA Renewal Calculator to see when it is recommended for you to renew.
For updates on DACA, visit the National Immigration Law Center "TOP 5 THINGS TO KNOW ABOUT DACA RENEWALS... now that the Justice Department has asked the Supreme Court to review the DACA-related federal court cases" 
For more information please refer to the National Immigration Law Center information on DACA 
DACA refers to an Executive Order that President Obama enacted in 2012, granting certain undocumented youth who came to the U.S. as children, a type of temporary permission to stay, e.g. deferred action.
---
Interested in renewing your DACA?
For DACA renewals please contact our on-campus lawyer VIDAS via text at (707) 838-8383 or email bibarra@vidaslegal.org to set up an appointment.
DACA Verification Request Form
---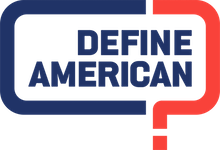 Start saving money. It might be good to have a reserve for at least 3 months. So, if your monthly bills are $3,000 a month, then you should try to have a $9,000 reserve. 
 
Make sure you know your dates. When you applied for DACA, when you renewed, and when your DACA expires. If you are waiting for your DACA renewal don't be afraid to call USCIS and try to find ways to expedite your card arrival.
 
Get other forms of identification. When your driver's license expires it may be difficult to travel by plane, so it's important to have other forms of ID that you can use in case you have to travel. It could be a passport, a Costco membership card, prescriptions on medicine bottles, a bank card with picture ID, or a paper drivers license as secondary ID.
 
Refresh on the Know Your Rights aka KYR materials. You can google it and find tons of organizations that have done these materials, and if you don't want to read, there are some good videos on youtube. Carry a KYRs card that declared your fourth and fifth amendment rights at all times on your wallet, you can print this one: https://www.ilrc.org/red-cards
 
If you bought a vehicle or a home have a plan for how you will pay for them in case you lose your job. Maybe you can rent your home, or rent a room to help pay the mortgage/rent. Perhaps you can share your car with someone or have someone take over your payments (all with people you trust, of course). Worst case scenario: turn in your vehicle to the bank, which is better than it being repossessed.
 
If you depend on medication, talk to your doctor and see if it's possible to get a prescription for a 3 month supply of your medications.
 
If you have health insurance, make appointments for a full check-up, and visit a dentist.
 
Use social media to find  immigrant rights organizations who are trustworthy to get updates.
 
Get a legal check-up if something has changed since you first applied for DACA. Did you fall in love? Did your love one become a green card holder or a citizen? Did you travel outside the country? Were you a victim of a crime or witness a crime and helped law enforcement? All these can perhaps open the door to another immigration status.
 
Take time to enjoy life.
 
 Get involved in the fight for DACA and more and to protect all of our immigrant community that is threatened by more than just the cancellation of DACA. Join actions, sign petitions, make calls, tell your story, let's fight for this together!
 
Make sure you have an ITIN via the IRS so you can work at least as a consultant/contractor. A guide can be found here: http://e4fc.org/images/E4FC_LifeAfterCollegeGuide.pdf. If you didn't file taxes with an ITIN for the past three year, your number has expired and you must file for a new one (by submitting taxes with a W7). Also if their ITIN number has the middle number 78/79 that expired too as of Jan. 1, 2017 so they have to refile. If they rescinded the number when they got a SS they also have to refile. Folks can find more info at irs.gov.
 
Make copies of all your documents – front and back -(passports, work permits, social security cards, driver's licenses, etc.) and keep them in a safe place. Keep an organized record of all documents proving physical presence in the US as far back as you can. And make an extra copy of all those documents, maybe store in a different location.
 
For those people who have kids. Take the time to have emergency guardianship papers in place, so your children don't end up in foster care. You will need a cheap notary, so check with your local bank.
 
Get your US born children double citizenship if they qualify. Get them their passports.
 
Seek mental health resources if you are feeling overwhelmed and stressed and alone. There are hotlines that are available 24/7 in case you can't phone a friend.
 
Prepare a Third Privacy Waiver Form and make copies, this form allows a third party of your choice (congressional office, another person that is not a family member, a non-profit organization) to request any information about your detention, immigration or deportation case from an immigration enforcement agency like ICE, CBP, or USCIS.
 
Get a G-28 Form signed by a legal representative, an accredited representative BIA, or an attorney, always carry a copy of it in your wallet, and have extra copies at home.
 
Prepare a phone tree, in case of detention you need to have one person that can connect/activate all of the parties that you want involved in your case through calls or texts messages.
 
If DACA is taken away, and you lose your job, consider going to back to school. There are over 606 college and universities that signed on to a letter supporting DACA and our families. Those schools should be your first choice for undocumented friendly places."